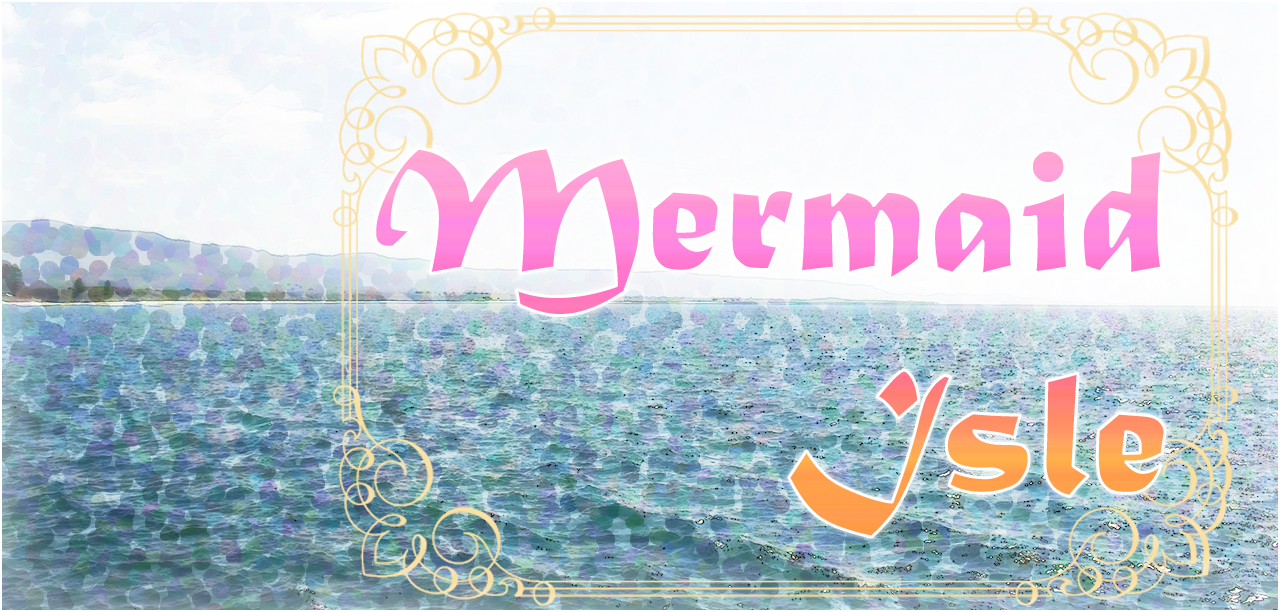 Mermaid Isle [Demo]
Week 4!
This week I came to terms with the fact that this game won't be done this month. I'll be posting a small demo this week, and the full game will be released sometime in April. I'm a little disappointed it won't be done, but I'm also excited because it means it's a much larger game than anything I've released before. I've been working non-stop on it (or at least it feels like I have!), and I've done all sorts of new and exciting things for it (like proper art! animation! gui!), and there's MORE new stuff to come (I'm hoping to do some music myself for it)
For the demo, I'm planning to release a small vertical slice of the game. It's going to be a little simplified compared to the full release, but I don't want to put all the fun stuff in the demo! So there'll be a few areas you can fish in, and some of the conversations with Leimomi the mermaid. There won't be the full plot, or all the fishing areas, but it should just give you guys an idea of what I've been working on this month.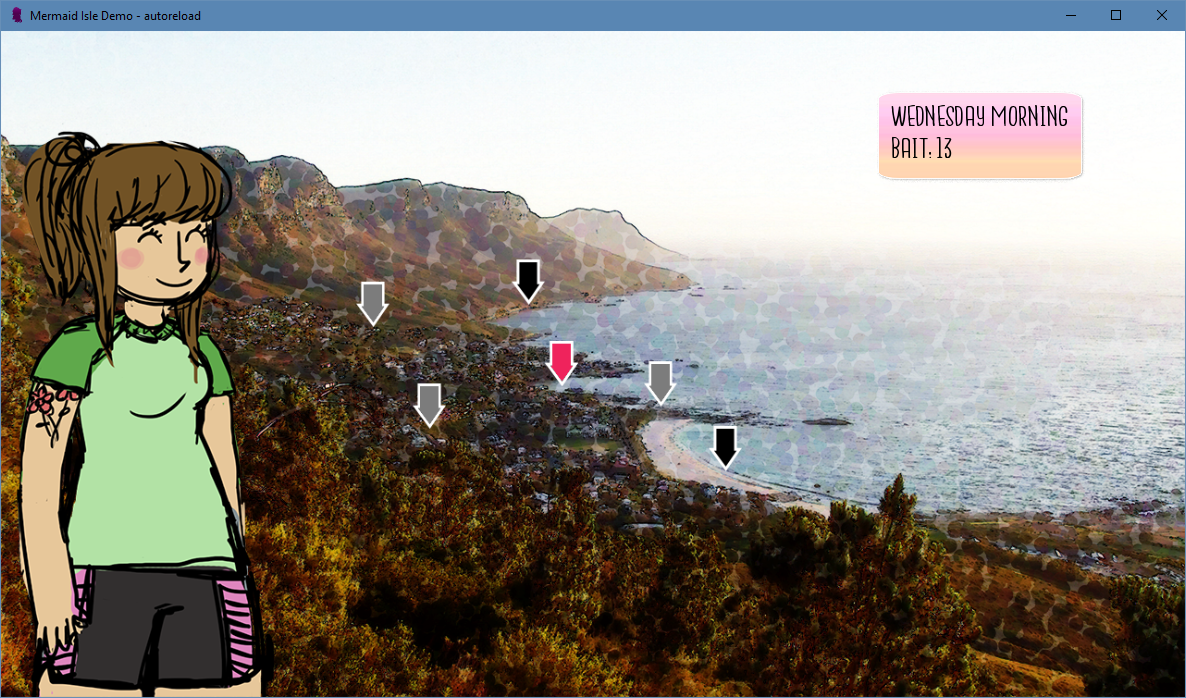 (The town map! Only some areas are available to visit in the demo version of Mermaid Isle. On this page, you can also see what time of day it is, what day it is, and how much bait you still have)
In the last week, I've managed to come up with some pretty cute animations, as well as finalise the demo version of the fishing GUI and the town map GUI (as shown above). The expression sprites are still in sketch mode, but I don't think I'll tidy them up until the full release.
Get excited, guys! Mermaid Isle is officially coming soon!